Trillions of Friends at your Fingertips
Please feel free to Contact Us for Assistance or if you have any Queries
Why Use Nutrenics Microbes
Nutrenics Biostimulant – Pre & Probiotics for Plants & Soil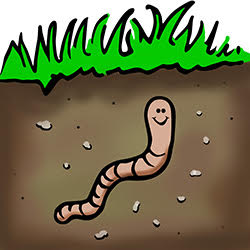 Soil Health
Promotes a wide spectrum of beneficial soil microbial activity to improve soil health; these microbes will be ready to unlock nutrients to the plants at the specific time they require it.
Plant Growth
Plants communicate their requirements the microbes who in turn help to provide fertilisers, proteins, enzymes, growth promoters, amino acids or hormones, as required, critical for plant growth. Plants in turn feed the microbes by their root secretions.
Crop Yield
The coordination between the plants and the microbes has a dramatic effect on crop yields quality and quantity. Tests have confirmed this for a wide variety of plants from rice, corn, oil palms, fruit & vegetables in both tropical and temperate climates.
Fertiliser Utilisation
The microbes dramatically improves fertiliser uptake efficiency. For the same yield results, less fertiliser is typically required.
Disease Suppression
A number of common plant diseases are significantly suppressed by a wide variety of disease-suppressing microbes present. This significantly reduces the need for pesticides, fungicides and other environmental poisons.
Environmental Remediation
All the above provide a progressive & nurturing approach to dealing with long-standing agricultural issues whilst supporting ecologically sound practices which lead to environmental remediation.
A random selection of Feedback and Comments from our valued Customers
I was introduced to Nutrenics by a friend of mine a couple of years ago, with little information about the product my wife and I were absolutely shocked by the results! The results of Nutrenics did wonders for my ulams! Our garden has never flourished like before. Green, fat and healthy!
Tun Musa Hitam
Frequently Asked Questions
Summary. Theres more in in our Helpdesk section
Microbes are living microscopic organisms too small for the naked eye and the foundation of biology and since they are the bottom of the food chain. All living things from plants to animals depend on these amazing creatures to do a wide variety of functions critical to life. Think of Nutrenics Plant & Soil Biostimulant as pre & pro biotics for plants and soil.
No- fertiliser is a general term used for plant food which is still needed by plants either in the form of fertiliser or compost. The microbes' job is to get this to the plants efficiently.
No- whatever is taken out of the soil needs to be put back in and this is what fertilisers are for. You will still need to add fertilisers if you are not composting back your debris. For additional fruiting you may need some extra fruiting fertiliser. Nutrenics Biostimulant will make sure that the fertiliser available is well absorbed by the plants.
Quick Links to Share this Page